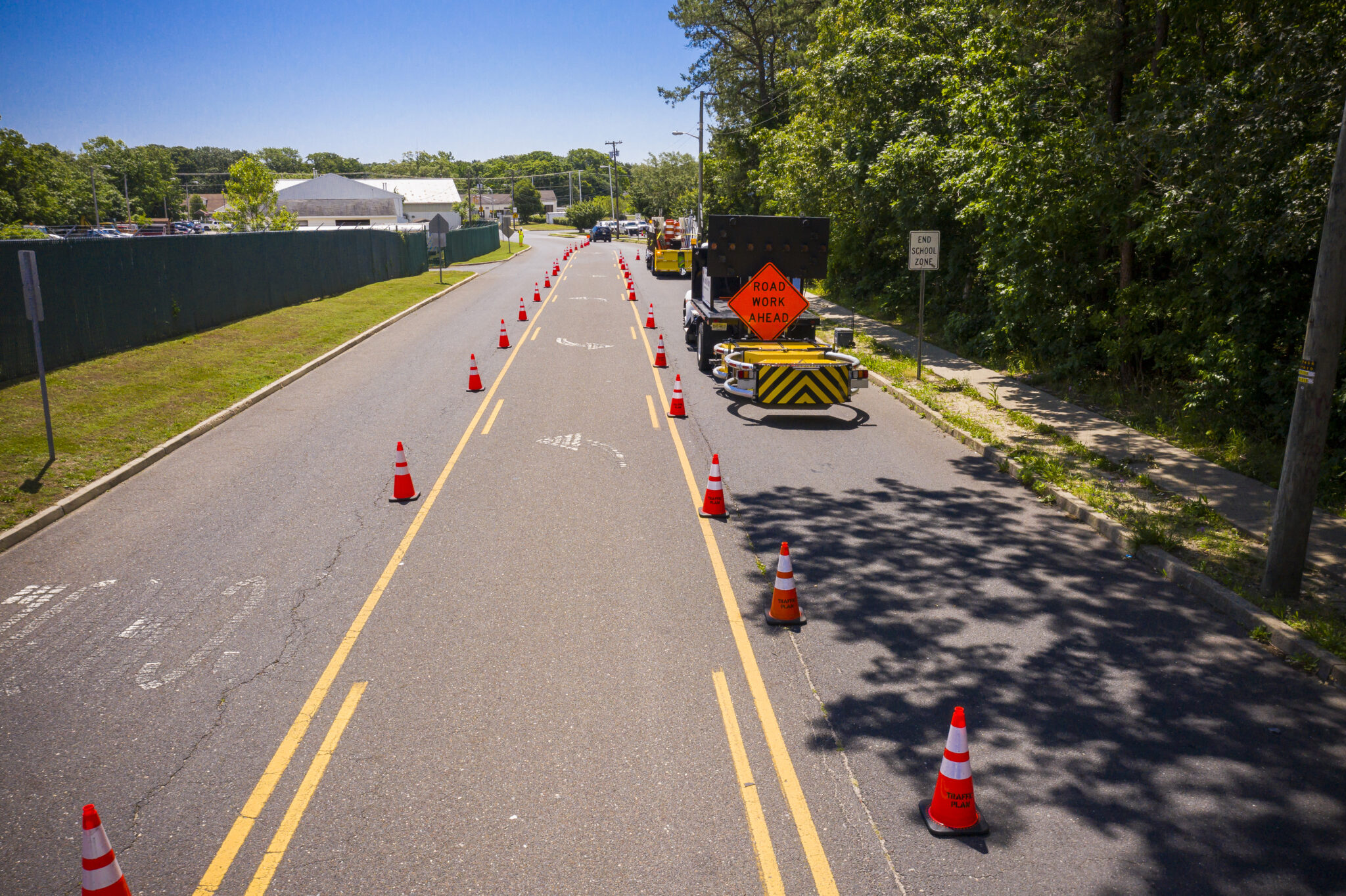 To outsiders, our jobs at Traffic Plan may look the same from day to day, but every job site is filled with a variety of specific characteristics and unique challenges. The type of project we're working on has a significant impact on determining the skills we use and procedures we follow. Some of our daily traffic control tasks include providing flagging services, ensuring safe lane transitions, and signaling lane closings and traffic slowdowns, in addition to a variety of on-site setup and cleanup assignments.
Traffic Plan field crews and management teams are highly trained in best practices for roadway safety, receiving continuing education to stay up-to-date on their necessary certifications at our very own Progress Institute. Keeping our clients safe so they can do their jobs is our number one priority, regardless of the job site. We're proud to be their partner in progress in completing infrastructure projects in the Mid-Atlantic region.
Here are the top four most common types of infrastructure projects where Traffic Plan provides traffic control services:
Electric – When jobs involve electricity and live wires, extra precautions need to be in place to ensure everyone's safety. These overhead projects can include installation or replacement of transformers, wire repairs, utility pole installation or replacement, and emergency response to roadway accidents involving electricity. Our crew members are trained to ensure everyone's safety and minimize hazards during electric-related procedures along roadways.
Gas – Underground gas line installation and repairs are a common occurrence, especially in residential areas. Traffic control teams keep motorists moving around the construction zones while ensuring the safety of pedestrians as well. Keeping the public at a safe distance from underground projects is a key component to maintaining everyone's safety. During an emergency response to gas line ruptures, traffic control teams help shut down roads and keep the area clear until the emergency is under control.
Water – Traffic control also assists during water-related incidents along roadways, including water main breaks, fire hydrant installations, and fire hydrant flushing. Without a traffic control team managing these situations, cars can hydroplane, and pedestrians can get caught in an unsafe situation. Following the directions and signage of flaggers is important for everyone's safety.
Road Widening – One of the most common types of job sites for our crews is roadway improvement. Regular road maintenance is a vital part of keeping Americans safe on their day-to-day travels. To ensure the safety of these projects, Traffic Plan is often enlisted to keep traffic moving carefully around the work zone. It's important for motorists to slow down and follow all posted signs and directions when approaching these road construction sites. Our goal is to ensure the safety of our clients' crews, the traveling public, and our own team members, because together "we stand united."
Keep Your Crews Safe on Infrastructure Projects
If you'd like to learn more about how a team at Traffic Plan can support your infrastructure project or roadway construction, check out our Traffic Control Services page or contact us to team up. We look forward to keeping you safe.