DO YOU HAVE WHAT IT TAKES TO STAND WITH US?
At Traffic Plan, we do more than protect traffic. We coordinate progress. Our workforce helps protect the conveniences that can be taken for granted – clean water, internet, electricity, strong roads and bridges. We stand to keep everyone safe, connected and moving forward.
From the moment you start your journey with Traffic Plan, whether part-time or full-time, you'll see we're different from other traffic control companies. We believe in developing the best field crews and support teams in the industry. We'll make you the best at what you do through in-depth training at our Progress Institute. You'll also enjoy competitive pay, career growth opportunities and comprehensive benefits.
Everything you need to start your journey toward a successful career is here.
Our Internal Newsletter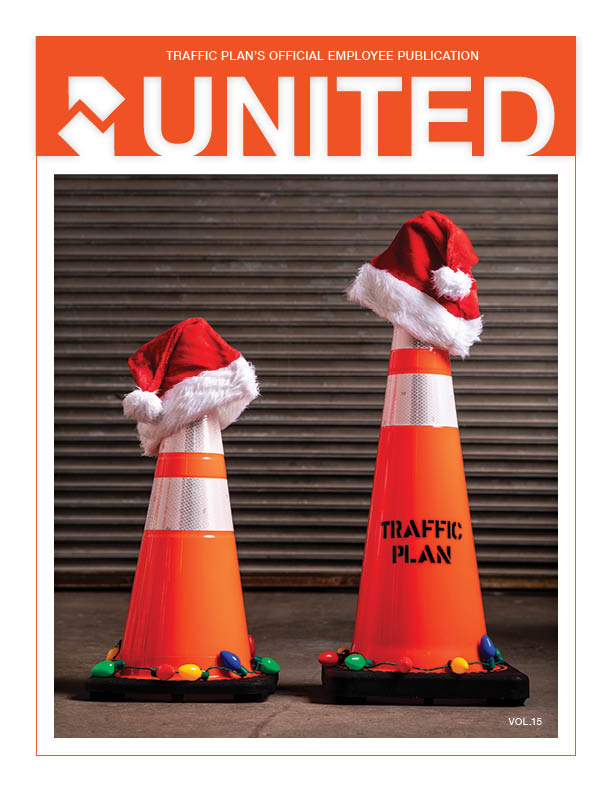 United Newsletter: Vol 14
The fourteenth volume of Traffic Plan's quarterly employee publication, United, is now available! We hope you enjoy this volume of United. If there are any topics you would like to see us cover, please reach out to us. Read the Latest Issue