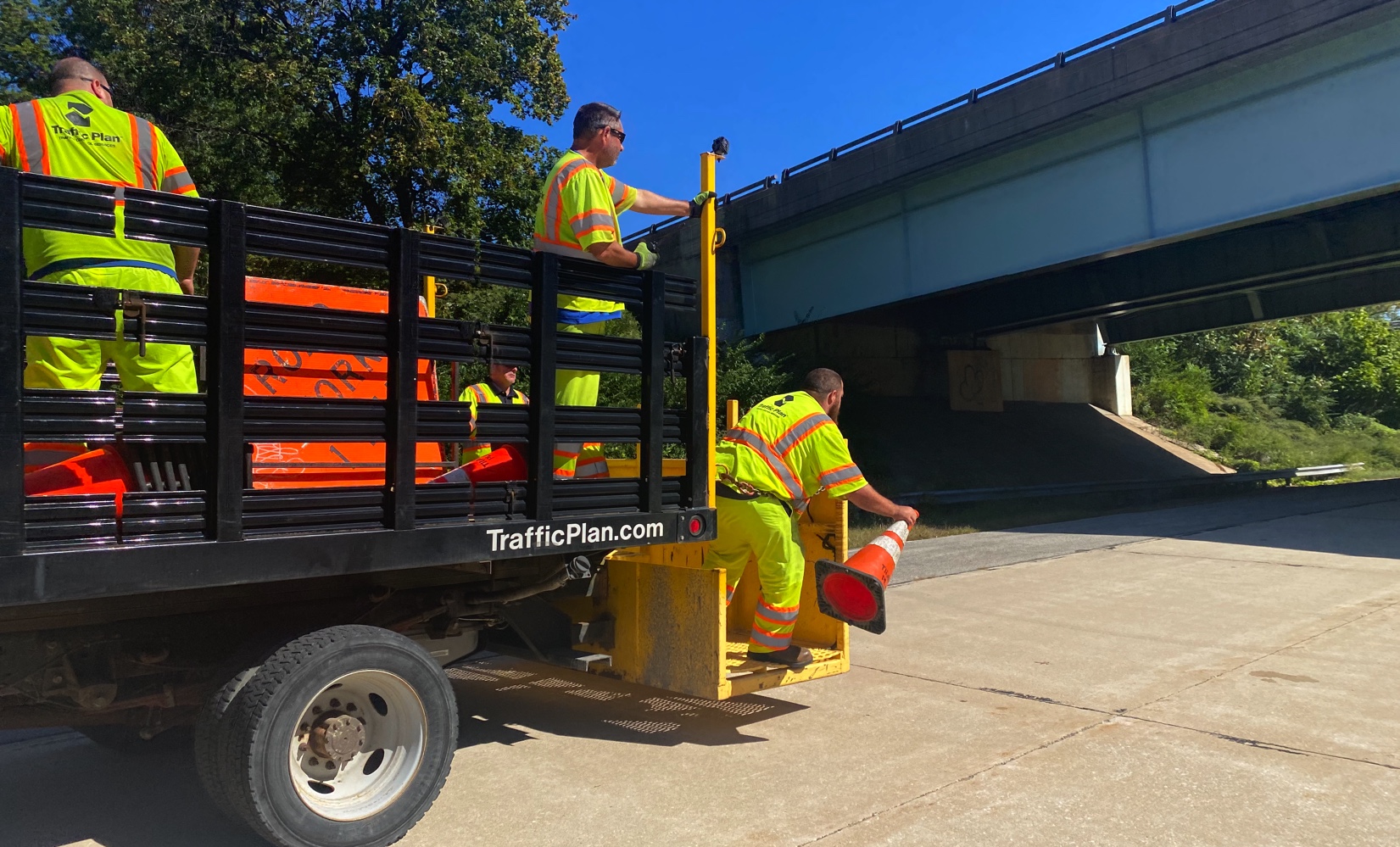 If you've ever been in a car, you've most likely been through a work zone. Perhaps workers were fixing a utility pole in your neighborhood or repairing a bridge on the highway. Although waiting and maneuvering through these work zones can be frustrating and delay you from getting to your destination, these projects are very important for our nation's infrastructure and safety.
Traffic control is a key aspect of roadway work zones. A traffic control officer, or flagger, protects the workers in these zones and also protects the pedestrians and motorists around them by maintaining safe traffic flow.
What Is a Flagger?
A flagger is a person who controls traffic in areas where conditions are different than usual. These conditions often involve road or utility work, but they can also be extreme weather or other catastrophes.
One might think of a flag person only as someone who stands with a stop/go paddle on opposite ends of a work zone. In reality, the roles and responsibilities are so much more. A true traffic control specialist's knowledge of work zones extends way beyond the basic flagging operation setup. The expert traffic control specialist is skilled in a multitude of traffic control protectionary elements. Typical tasks include helping work vehicles enter or leave a work zone safely, guiding motorists through a detour or lane transition, or alerting them to obstacles in the roadway.
What Does a Flagger Do?
A flagger protects workers and the traveling public by using signs, traffic safety devices, and manual signals to control traffic through work zones safely. Flaggers can work as individuals but mainly work in teams with at least one other person, communicating with handheld radios. Responsibilities include informing motorists of detour routes, reporting disobedient drivers to law enforcement officials, answering motorists' questions, and keeping members of a work crew safe.
A flagger works all types of shifts, including overnight. The hours can be long, but many flaggers enjoy the varied tasks and job site locations, as well as working outside. Flagging can be a very fast-paced job, as roadwork is often done on a tight schedule.
Why Are Flaggers Important?
Flaggers help save lives. They are often the first line of defense in stopping motorists from accidentally driving into work zones. They also make sure utility and construction crews are protected so that they can do their jobs safely and efficiently.
How Do Flaggers Help to Maintain Infrastructure?
Traffic control for any kind of roadway project requires careful planning and a highly experienced team of traffic control specialists. Without flaggers, work crews would have to constantly be on the lookout for traffic and other hazards as they repair roads, maintain water systems, and perform other infrastructure jobs. Because flaggers are there, workers can focus on their work, complete projects more efficiently, and get traffic flowing again like it should.
Expert Flagger Teams
At Traffic Plan's very own Progress Institute, we train employees to provide the best traffic control experience for our customers — and the highest level of protection for road crews and the traveling public. Utility companies, municipalities, and private contractors in New Jersey, Pennsylvania, Maryland, and Virginia rely on Traffic Plan's knowledgeable field crews and management teams for dependable, quality traffic control services every day.
Would you like to be a partner in progress and keep America moving? Learn more about our opportunities.
Looking for flagger crews or other traffic control support for your work zones? Contact us today!