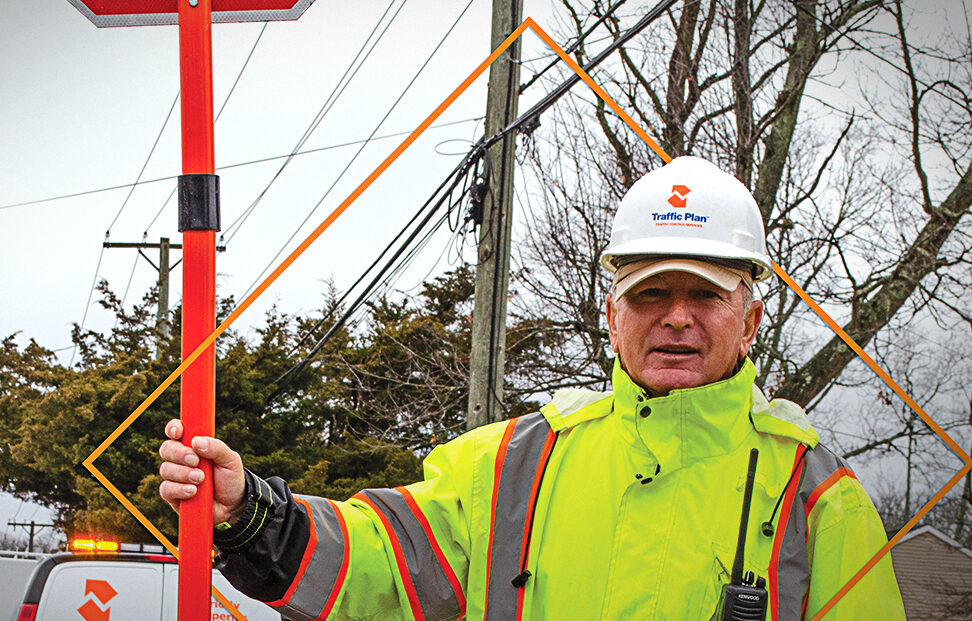 Jozef works out of our Glassboro, New Jersey, office and will celebrate his three-year work anniversary this year. We recently sat down to chat with him, and here's what we found out!
Tell us a little about yourself.
I'm from Poland. I moved to the United States in 1990, looking for a better future for myself and my wife and daughter. I came to New Jersey, originally to Atlantic City, because I had a friend from Poland who had settled in the area.
I have traveled to many places in the US, but I like New Jersey because it reminds me of my native home near the Baltic Sea. The summers are busy with beachgoers, and then things quiet down and you can enjoy all the seasons.
I was a full-time tennis player and instructor in Poland and continued to teach the sport in the US full-time. Tennis was my life — my daughter (who is now 43 years old) went to school on a tennis scholarship.
What made you want to join Traffic Plan?
I joined Traffic Plan after my wife passed away in 2017; we were together 41 years. I wanted a job that would keep me busy and allow me to be outdoors, since I was always working and staying active outside throughout my tennis career. Traffic Plan was a great opportunity for me. 
What has your progress at Traffic Plan looked like?
I started as a second seater in May 2017. In August of that same year, I was promoted to Crew Chief. I have fellow Crew Chief Carol Arena to thank for my quick advancement. She was a wonderful mentor.
What do you enjoy about working at Traffic Plan?
My favorite part of the job is that I enjoy being outside and around other people. I also like the responsibility of caring for the traveling public, our clients, and my fellow employees. It's an important job!
I also enjoy the feeling of independence the job provides. Once you understand the work zone setup and safety codes, you can depend on yourself to get the job done. It's almost like having your own business with good leadership to support you when needed.
Where do you see yourself at Traffic Plan in the future?
I am very happy with my current role at Traffic Plan. At this point in my life, I move a little slower (ha), and I'm not interested in being promoted beyond Crew Chief.
What do you enjoy doing outside of work?
I no longer play competitive tennis, but I do still teach on the weekends. My "new" passion is golfing. I took up the sport about 17 years ago with my wife, and I still love playing today. It constantly challenges me and my competitive spirit. I also enjoy traveling wherever my golf clubs take me.
Do you have any advice for anyone new to the team?
My advice is to be patient. That's very important. Patience can take you further. Just work hard, do your job well, and be patient and trustworthy.