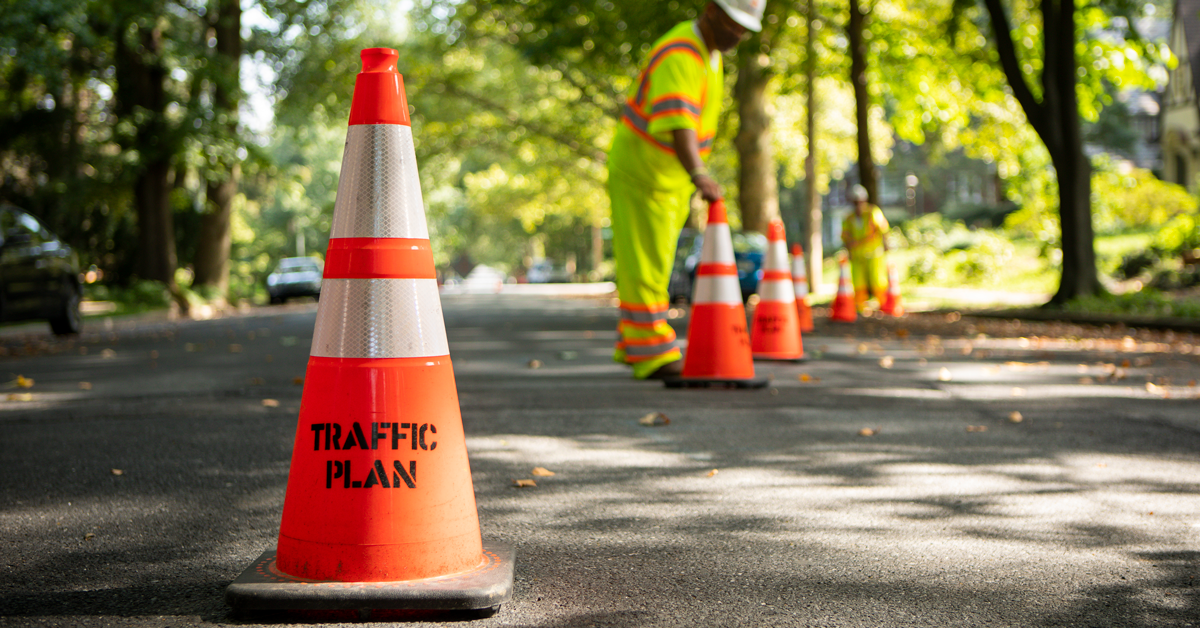 Everyday life as we knew it has been disrupted by the coronavirus pandemic. Malls and movie theaters are empty, and work and school have changed dramatically. But even in these unusual times, Traffic Plan continues to serve our communities.
Some of our client partners are continuing "business as usual" during the COVID crisis, as the need for reliable utilities is perhaps more important than ever. Wind, solar, gas, and electric utilities are a big area of focus, as well as the increased reliance on high-speed internet with more people working or learning online at home. Traffic Plan is proud to provide traffic control services to these businesses, standing alongside them to keep our neighborhoods thriving.
In the wider community, we have been honored to supply extra traffic control crews to augment local police forces that have been kept busy with other virus-related duties. We have also taken measures to help our frontline healthcare workers by donating personal protective equipment (PPE) to local hospitals, including Monmouth Medical Center in Long Branch, New Jersey.
Of course, Traffic Plan has had to adapt to a few new ways of doing business. Frank Emmons, Vice President of Operations, applauds employees for eagerly accepting "new protocols and procedures that must be adhered to in order to maintain a relevant workforce," referring to steps the company has taken to adhere to CDC guidelines.
In some regions, Traffic Plan has continued to hire and train personnel at a fast pace. However, our Progress Institute class sizes have been reduced to allow for social distancing, and the wearing of masks is mandatory. Traffic control crews are also wearing masks, practicing distancing, using hand sanitizer, and checking their temperatures regularly before work.
As much as Traffic Plan leadership is trying to focus on the positive in these challenging times, Carolyn Kiely, President and Executive Director, acknowledges that "we are all feeling the sadness of not being as social as we were. Our [traffic management services] business is about personal service, and I also know that staying separated from our friends and loved ones is a trial and can be very unsettling."
Mary Kiely, CEO, and Vic Ventura, Executive Vice President, echo her sentiments, missing the personal interaction with both their coworkers and customers during this time. Emmons added that he looks forward to "the chaos" everyday life can bring, and the day he can "look people in the eye, smile, and say hello" again.
Until then, our traffic control services team stands ready and able to continue providing traffic planning to our partners, dedicated to being a partner in progress and serving our communities during this time of adversity.