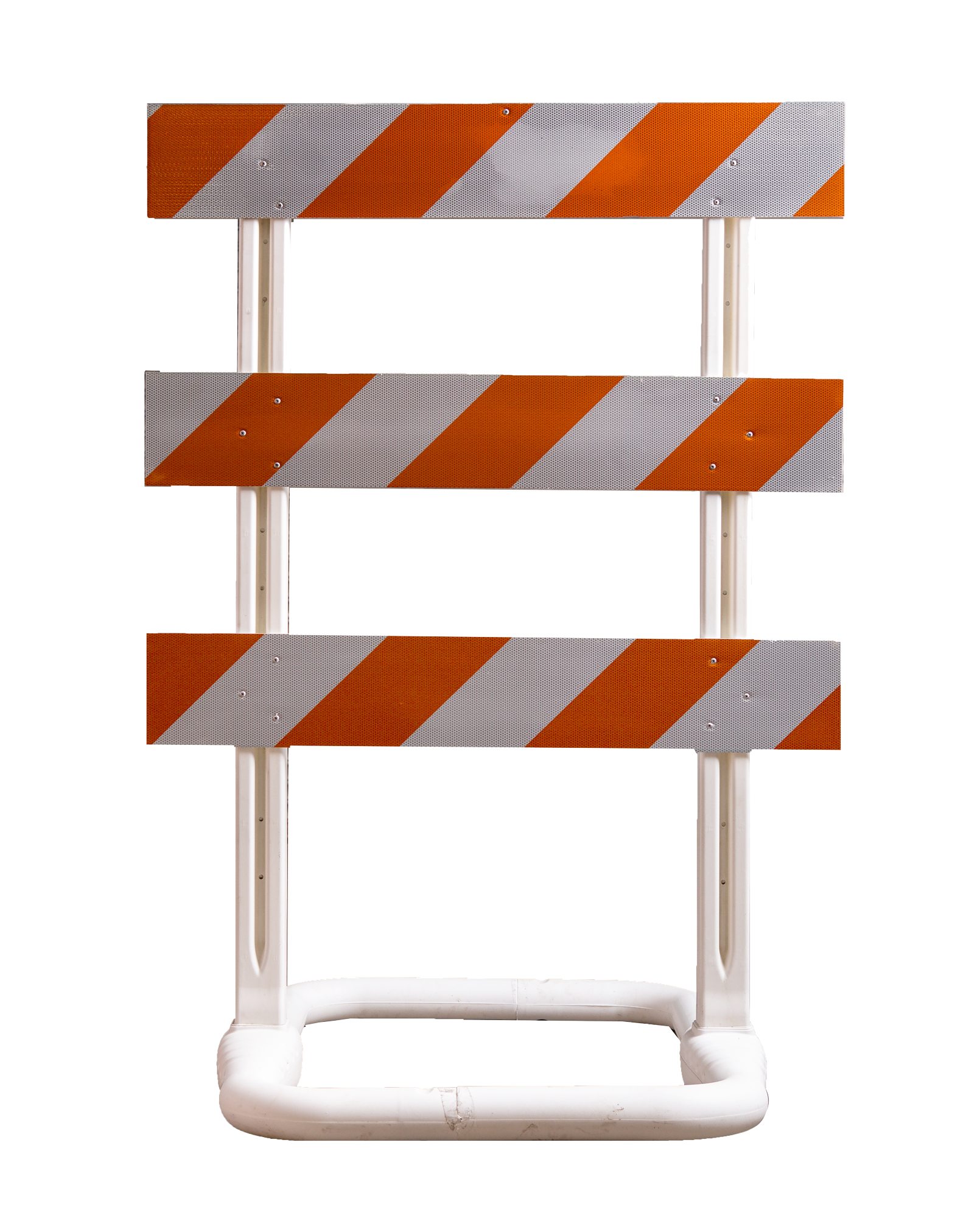 Traffic Plan offers Barricades in a wide variety of styles, materials and sizes to accommodate the specific requirements of your construction site or other space where traffic safety or crowd control is needed. We'll help you choose the best traffic barricade solution to keep your workers, motorists and pedestrians safe.
Traffic Barricade Type I Features
8" x 24" top panel
12" x 24" top panel
8" x 24" top panels with 8" x 24" weighted bottom
Traffic Barricade Type II Features
8" x 24" top and bottom panels
Traffic Barricade Type III Features
Available in 4' / 6' / 12' lengths
Breakaway base yields to impacting vehicles
Detachable foot allows for efficient transport, assembly, storage
A-Frame Traffic Barricade Features
Impact-resistant
Sand fillable for ballasting
Stackable for transport and storage
Accepts standard barricade light
Traffic Barricade Lights Features
Model 400
The Y2K LED
The Econo-Light
Click on the image to view more options.
Get A Quote