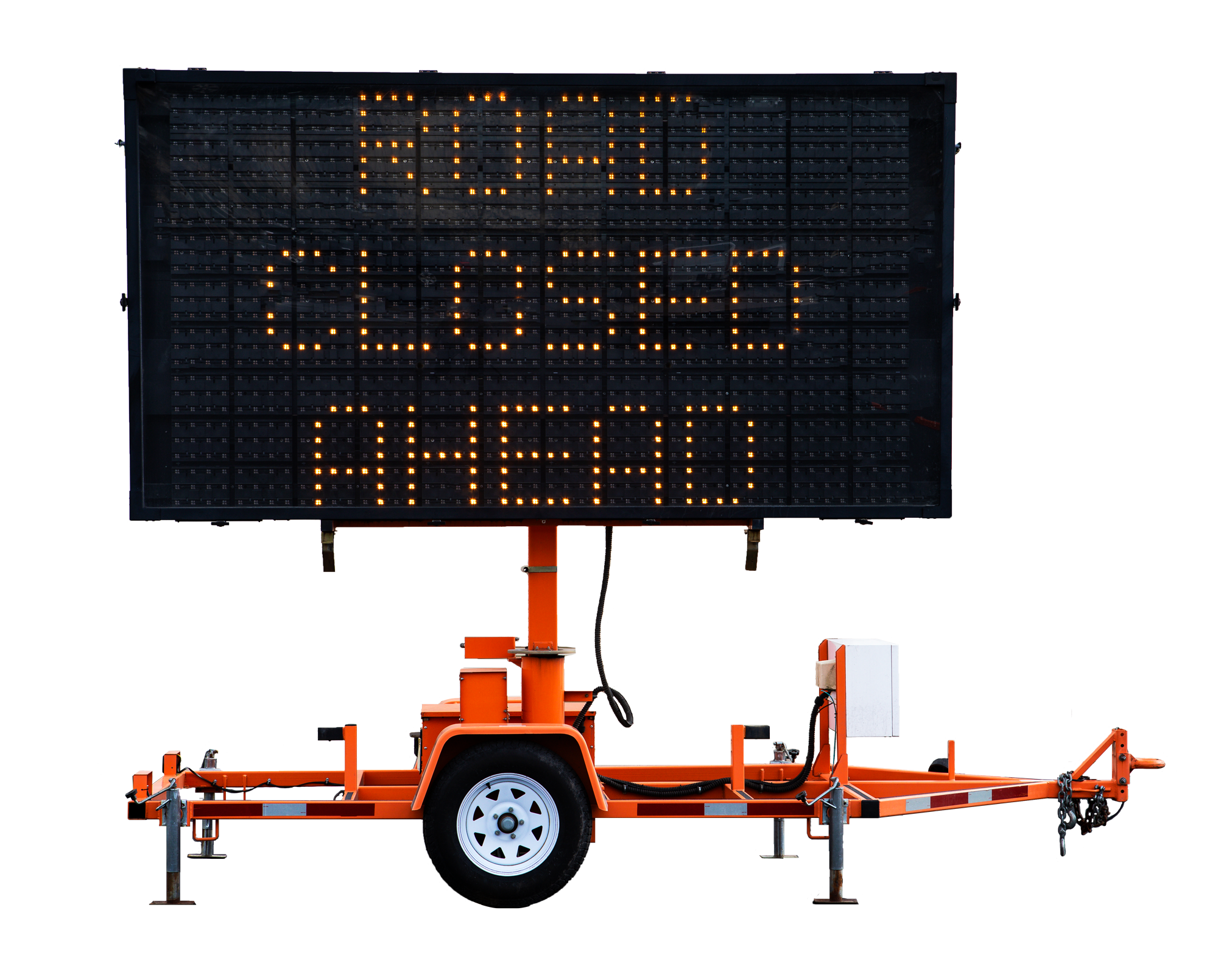 If space is an issue at your work site, you can still maintain the highest level of safety and work zone traffic control with a mini trailer-mount message board, which is a compact version of our full-size message board.
Features:
Compact – 30% smaller than our full-size message board
Easy to maneuver, easy to deploy
Weighs under 2,000 lbs. – towable by most vehicles
Click on the image to view more options.
Get A Quote