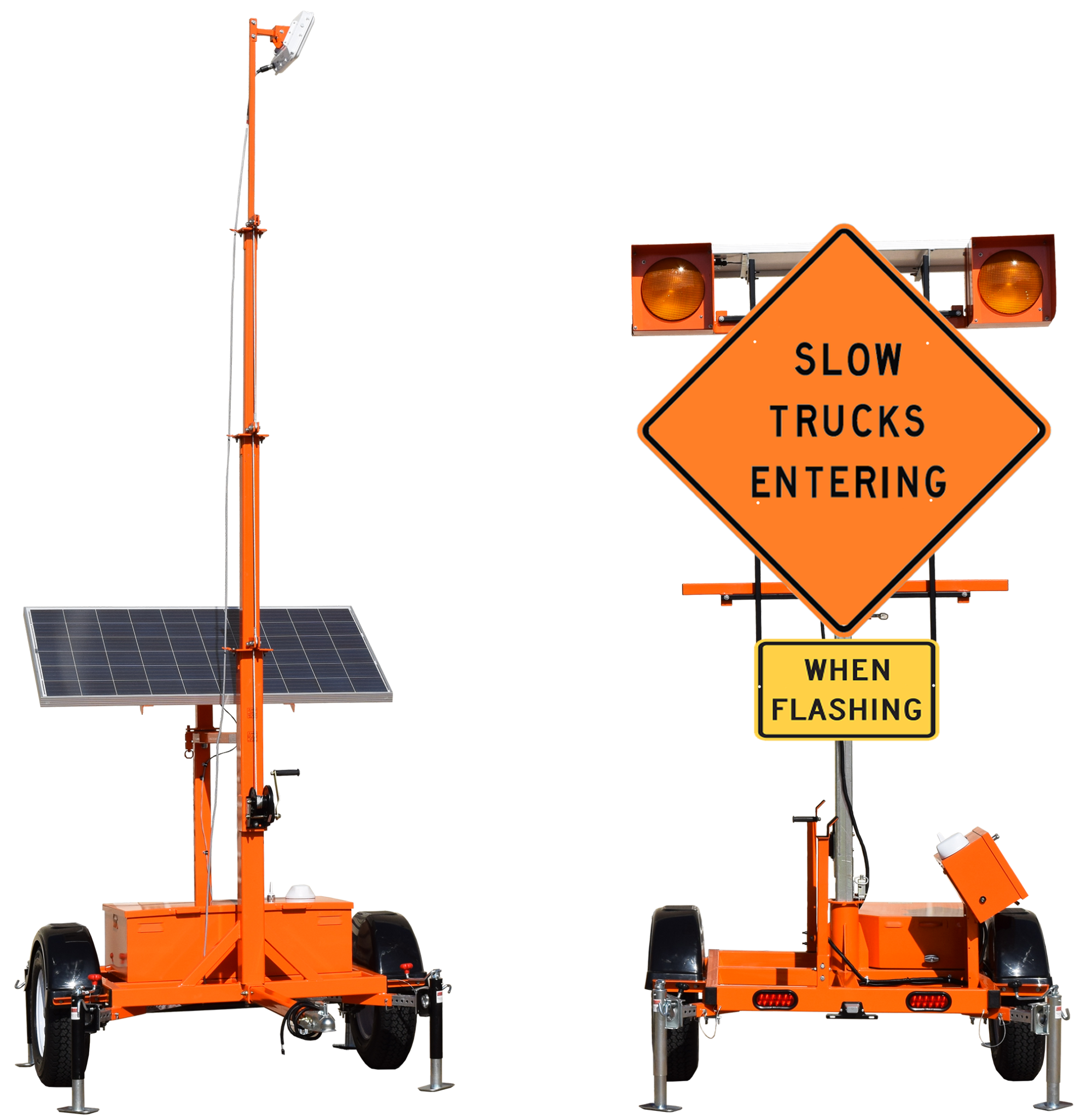 The Queue Trailer is a portable trailer that provides a versatile and lightweight platform with a small footprint to mount a microwave radar unit to detect speed, volume and occupancy for up to 22 lanes of traffic. When equipped with our communication package, the Queue Trailer can provide data remotely to a variety of information-gathering components.
Featured brands
Work Area Protection
Click on the image to view more options.
Get A Quote