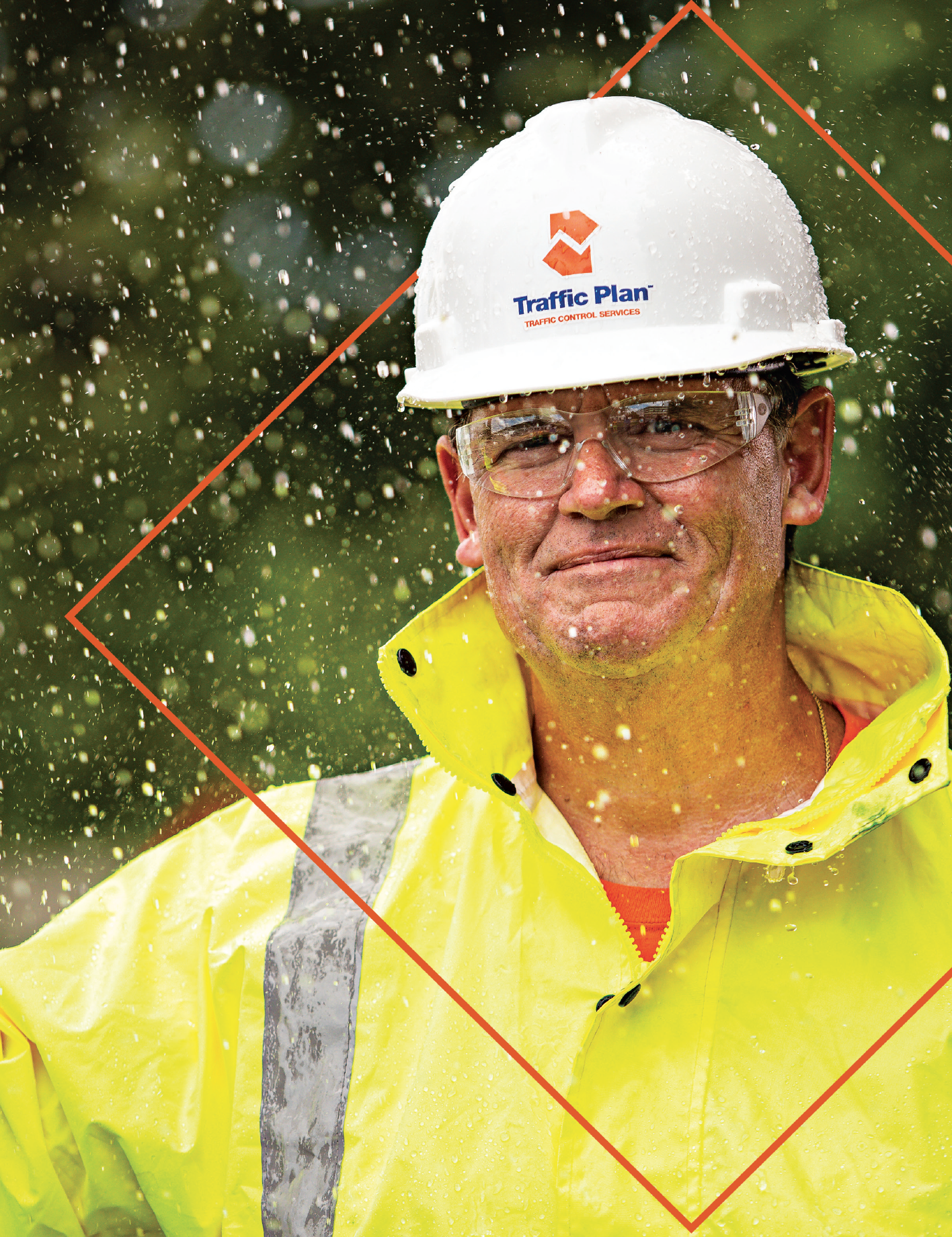 Mark Mackintosh, or as his friends call him, Mack, worked for an electric utility company for 30 years before joining Traffic Plan. After retiring from the utility company, he opened his own delicatessen, but the recession set the business back, and Mack re-entered the workforce in 2013. Since then, he's been working his way through different positions at Traffic Plan in Farmingdale, New Jersey. We sat down to talk to him about his time here and to see what advice he has for new employees.
HOW LONG HAVE YOU BEEN WITH TRAFFIC PLAN?
Five years. I just finished my fifth year this past July.
WHAT MADE YOU WANT TO JOIN TRAFFIC PLAN?
My previous position at the electric utility company focused a lot on safety, so when I went back into the workforce, I was drawn to Traffic Plan. I loved that it was a new, up-and-coming company that focused on safety, so I decided to give it a try.
WHAT HAS YOUR PROGRESSION AT TRAFFIC PLAN LOOKED LIKE?
When I first started in 2013, I came in as a flagger. After six months, I was promoted to crew chief, and then in May 2017, I took over the yard duties, and that's where I am now.
WHERE DO YOU SEE YOURSELF AT TRAFFIC PLAN IN THE FUTURE?
I'm always looking for advancement, so I'd love to be in a supervisory role sometime soon.
WHAT IS YOUR FAVORITE THING ABOUT TRAFFIC PLAN?
One of my favorite things is that it's practically a brand-new company. It's only five years old, but it's expanding so quickly. It's exciting to see how the company went from 30 vans and 60 people out in the field when I started, to now having over 400 [employees]. Traffic Plan also really cares about their employees. They're worried about employee safety and the safety of the people we're out there protecting. They provide us with all the tools and equipment we need, and they're very open to suggestions, which I appreciate.
WHAT IS THE BEST PART ABOUT YOUR POSITION?
When I come in in the morning, I have no idea what I'm going to be doing that day. I come in and take care of the equipment, move around trucks and vans, and do different things all day long. My day goes very quickly because I'm always running around. I love not knowing how my day is going to start or end.
WHAT DO YOU LIKE TO DO OUTSIDE OF WORK?
I love spending time with my wife, my five kids, and my two grandkids, and Traffic Plan offers vacation time so I can always make time for my family.
DO YOU HAVE ANY ADVICE FOR ANYONE WHO'S NEW TO THE TEAM?
Understand exactly what you're doing for the company. When you first start, it can be a bit monotonous because there are sometimes lulls during the day. I would just sug-gest researching the company and the industry as a whole to see if it's something you really want to be a part of. It's not a job for everyone, but after you join the team, there are a lot of opportunities and different avenues to take within the company for advancement. I'm always willing to help out my fellow employees with advice, so new team members can feel free to ask me anything!