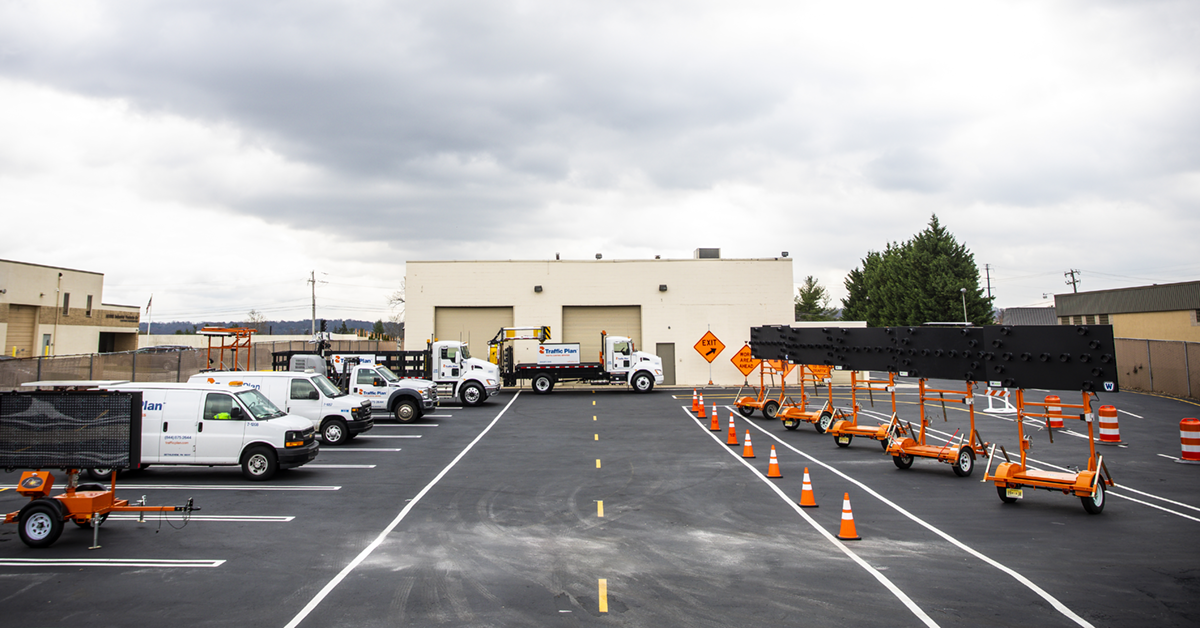 As you venture out onto the roads this year, you can make one quick observation — there's traffic just about everywhere you go. With nearly 90% of Americans having their driver's license, and an increasing number of tractor-trailer and other commercial drivers on the road, the presence of traffic should come as no surprise.
The good news is that despite the growing number of vehicles on the roads, the fatality rate of licensed drivers has plummeted since the early 1990s and continues to drop. There are a few reasons for this trend, some more obvious than others:
Seat Belt Usage: Seat belt use by both drivers and passengers has increased significantly over the past few decades. Thanks to more states adopting seat belt legislation, and many auto insurance companies increasing premiums for seat belt violations, more people are buckling up.
Vehicle Safety Systems: Manufacturers are making vehicles safer than ever before. Safety features like airbags and antilock brakes are now joined by rearview camera systems, collision warnings, lane departure warnings, and automatic emergency braking.
Traffic Control Equipment & Experts: Traffic control systems keep drivers safe by maintaining traffic flow, creating barriers, and identifying hazards that might lie ahead. Many companies manufacture traffic control equipment, from simple traffic cones to more complex intelligent traffic management systems. And of course there are companies like Traffic Plan that not only provide equipment sales and rentals, but also the workforce — flaggers, field crews, and traffic control design specialists — to expertly handle all aspects of traffic control.
The Evolution of Traffic Safety Products
Traffic control systems have come a long way since the invention of roads and traffic signals. Fun fact, it's widely believed that the first electric traffic signal was installed in London in the late 1860s. And in 1923, Garrett Morgan received a US patent for his three-position traffic signal. He sold the rights to his invention to General Electric for $40,000.
Today, there are different types of traffic control devices that are permanent fixtures on and around roadways, including traffic signals and regulatory signage like stop signs, yield signs, and speed limit signs. There are also road markings that indicate street direction, lanes, and parking spaces.
Besides permanent traffic safety signs, dozens of portable safety products are used to help navigate drivers and pedestrians through specific situations like highway construction projects, utility work, and public outings such as concerts and sporting events.
Which Traffic Control Equipment Is Right for You?
Let's take a closer look at the different categories of traffic control equipment and what role they each play in keeping drivers and the general public safe.
Barricades, Cones & Barrels
Barricades come in a wide range of sizes, styles, and materials that can accommodate specific requirements of a construction site or any other location where traffic safety or crowd control is needed. They warn of a boundary that should not be crossed and help block vehicular and pedestrian traffic.
Construction cones are primarily used to guide or redirect traffic. They also come in a variety of colors, heights, and weights. Traffic cones are very durable and flexible, allowing them to withstand just about any adverse road condition. The base of a cone provides excellent traction, and the cone's design allows easy transport, stacking, and storage.
Barrels, also known as channelizer drums, are like cones but are bigger in size and are manufactured from a tough plastic. Because they're engineered to hold up to the harshest conditions, they are typically used for road work construction in high-speed areas.
Construction Signs & Stands
Traffic control signs and stands are used to maintain a safe work zone for crews and the traveling public. They could include any number of warnings or messages — like Work Area Ahead, Detour Ahead, Right Lane Closed, Uneven Lanes, etc.
Because they're exposed to all kinds of weather, construction signs and stands are durable and built to last. They come in a variety of sizes and materials and are usually stackable and compact (rolled up or folded) for easy storage.
Barriers & Fencing
Barriers and fencing solutions are ideal for airports, roadways, crowd control, and security. They can be used to meet a variety of needs, including traffic control, perimeter fencing, work zone barricades, or channeling pedestrians through a specific area.
Because there are so many options to choose from in terms of sizes and materials, barriers and fencing are extremely flexible in both form and function.
Arrow & Message Boards
Arrow boards are an eco-friendly and energy-efficient way to provide bright and clear warning or directional information around highway projects and other work zones.
These boards are easy to operate and maintain and are typically trailer mounted or skid mounted. While most run on solar power, diesel options are available as well. Standard sizes usually range from 30" x 60" up to 48" x 96", with 15-light or 25-light model options.
Safety Trucks
Safety trucks are not only used to transport traffic control equipment to and from work zones. They're also designed to protect work crews from injuries caused by drivers or the equipment that's being used.
Like most of the equipment we've talked about, there are a number of models available when it comes to safety trucks — 14' and 22' are two of the most popular. They come with hydraulic and fixed cages and lighting throughout the length of the truck body for enhanced safety.
Attenuators
A truck-mounted attenuator (TMA) is a lifesaver. It's a safety device designed to absorb the impact of a high-speed or low-speed crash and decrease damage to a vehicle or safety truck.
At Traffic Plan, we offer Scorpion TMAs from TrafFix Devices. They consist of strut and cartridge sections that are linked together on a support frame. Curved side rails are designed to re-direct errant vehicles away from the rear of the safety truck. Strategically placed aluminum boxes filled with special material help to absorb energy from the impacting vehicle.
Ideal for both stationary or mobile construction zones, Scorpion TMAs surpass all state and federal government testing regulations.
Light Towers
Light towers offer a mobile light source in work zones that create a safe nighttime work environment. Crews can more safely operate their equipment because they can see better, and workers are also more visible to others, which helps reduce accident risk. Light towers also help with project productivity. When the sun goes down, work can continue under safe conditions.
It's important to choose the right type of light tower based on the size and scope of your project. Most are available with LED or metal halide lights, and towers can be diesel powered or solar powered. No matter which you choose, a quality-constructed light tower has high structural integrity and can withstand the toughest temperatures and harshest outdoor environments.
Intelligent Traffic Management Systems
Intelligent traffic management systems (ITMS) cover a broad range of equipment solutions for work zones, school zones, business parks, and other locations where safety and security are a priority. This equipment category is also one of the newest — highlighting the latest innovative technologies being used to monitor traffic conditions and surveillance areas.
The most common types of intelligent traffic management equipment include camera and video trailers and trailers for speed, vehicle, and queue detection. Camera and video trailers use wireless communication technology to deploy real-time video that's viewable from a remote location. Trailers used to detect vehicle speed and traffic also use wireless technology to collect and transmit valuable data that keeps the traveling public and work zone personnel safe.
How Traffic Plan Can Help
If you need quality traffic control equipment for an upcoming project or event, Traffic Plan can help. We have a large fleet of equipment from the top brands in the industry — available to rent or purchase anywhere in the US.
We also offer safety apparel and personal protection equipment (PPE) to keep your crews protected on the job.
Traffic Plan also provides field crews, MOT site plans, 24/7 emergency response, and other services. Connect with our team today and we'll design the best traffic control solution for your needs.