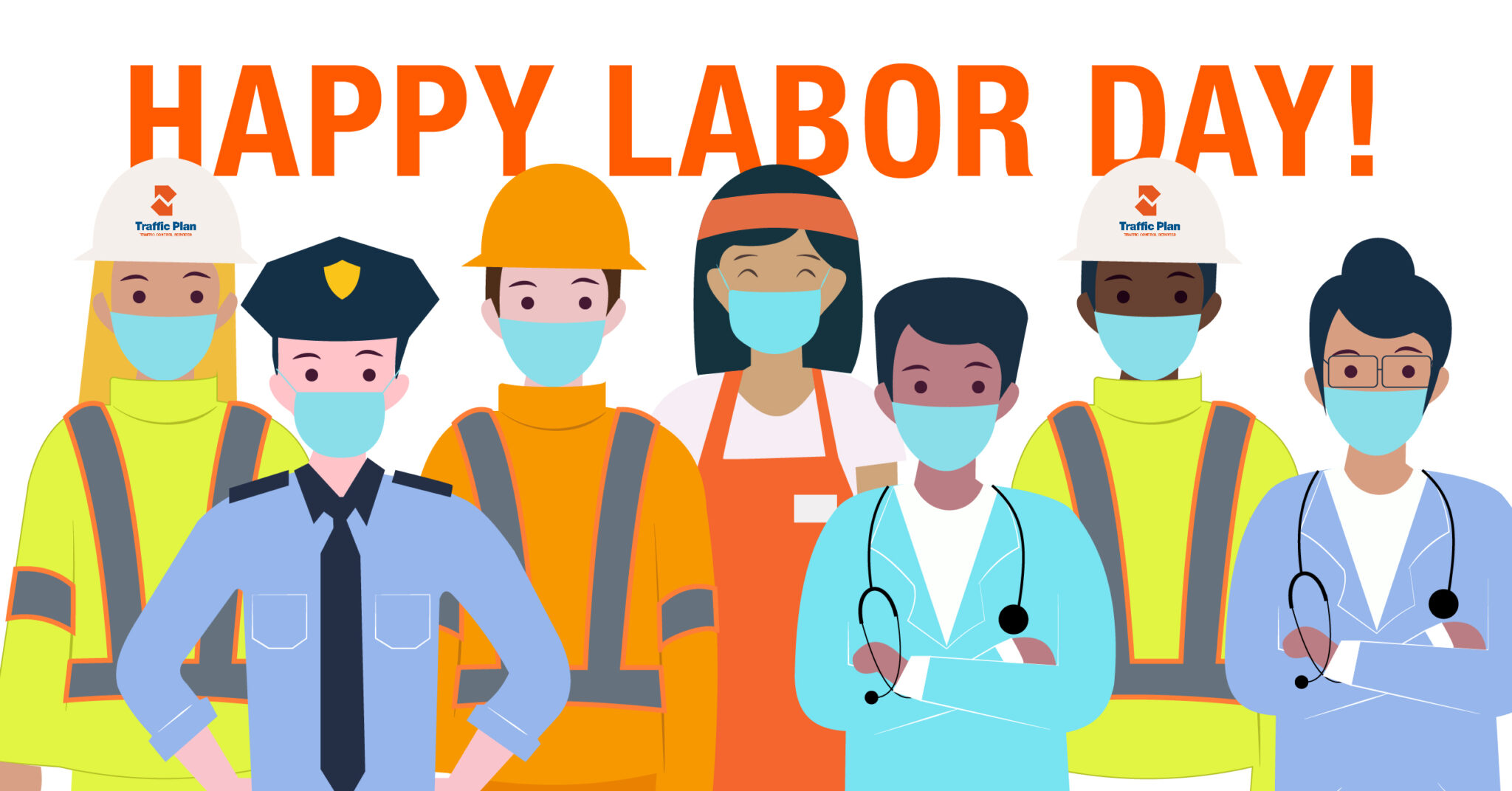 The words "Labor Day" bring to mind one last blast of summer: a three-day weekend filled with barbecues, trips to the beach, and fun with family and friends. But for us at Traffic Plan, it's important that we remember the roots of Labor Day, too, because the holiday honors our nation's greatest asset — its workers.
Labor activists first proposed Labor Day in the late 1900s to recognize the social and economic achievements of American workers in building the country's strength, prosperity, and overall well-being. The day would celebrate these accomplishments and provide a day of rest and recreation for workers and their families. The first Labor Day festivities took place in New York City in 1882, and by the end of the decade, several states — including New York, New Jersey, and Pennsylvania — had made the holiday official. In 1894, President Grover Cleveland declared Labor Day a federal holiday to be celebrated annually on the first Monday in September.
Traffic Plan knows that the progress of our country is made by its people. We're honored to partner with our customers — utility companies, departments of transportation, municipalities, and others — whose workers ensure our communities keep moving forward. And of course, we could not do it without our very own workforce, the hardworking men and women we're proud to call the Traffic Plan family. Our team is out there day and night, in all types of weather, keeping people safe as life's everyday necessities — water, electricity, roads, and more — are maintained and improved.
We appreciate our employees' hard work and believe a job well done deserves to be repaid with peace of mind. In addition to competitive pay, our team members receive:
Paid training at our Progress Institute
Paid medical & prescription premiums
Paid dental & prescription premiums
Paid holidays (after 6 months)
Yearly paid time off
401(k) plan
Overtime pay (after 8 hours)
Disability
Paid personal protective equipment (PPE)
Milestone, promotion & referral bonuses
Discounts through TicketsatWork®
We also reward employees' accomplishments and dedication with opportunities for advancement. Traffic Plan is committed to promoting from within and helping people advance their careers and reach their full potential. Many team members start as Traffic Control Technicians before moving up to:
Crew Chief
Team Support Specialist
Supervisor
Yard Supervisor
As well as providing superior service to our customers, Traffic Plan is equally dedicated to creating a culture of respect, inclusion, and opportunity for all workers. We are a family-owned, women-owned business, and our workforce is diverse in age, race, sex, national origin, and background. Working together helps us gain new perspectives and better serve our communities, and we are inspired every day by the Traffic Plan team pulling together to work toward a common goal.
Traffic Plan's continued growth and success would not be possible without our employees. We appreciate their hard work and dependability, and we are especially thankful for their perseverance in the face of the COVID-19 pandemic. Cooperation is the best way to meet any challenge, and we are grateful to everyone — both our employees and our customers — for keeping one another healthy and safe in this difficult time.
We hope everyone has a safe and restful Labor Day weekend. The success of the United States was built on its labor force, which we are proud to recognize not only on Labor Day, but every day.  
To learn more about current opportunities at Traffic Plan, please visit our Jobs & Careers page.