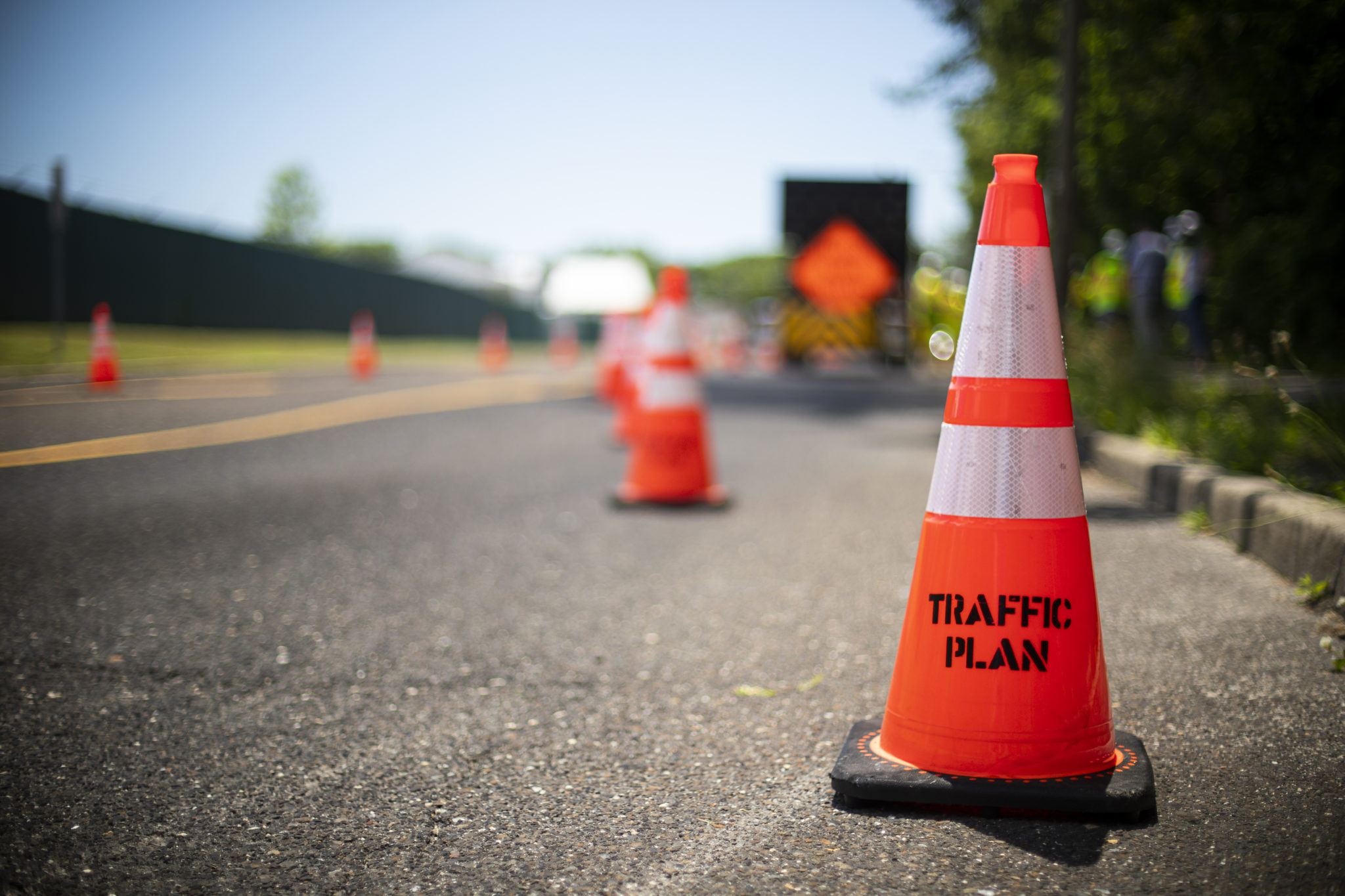 Are you looking for a traffic control job? Traffic Plan stands at the forefront of progress, keeping our world mobile and our customers and communities safe. We help protect the conveniences and necessities that can sometimes be taken for granted. Clean water, wireless internet, electricity, heat, roads and bridges in good repair — WE STAND to keep everyone safe and connected.
At Traffic Plan, we believe in developing the best field crews and support teams in the industry. We provide certified accredited flagger training for new employees to be the best at what they do through our in-depth program at our very own Progress Institute. Here you will learn about protecting our customers, controlling traffic safely, and handling emergency situations — everything a traffic flagger should know how to do well. We provide everything you need to start your journey toward a successful career. Best of all, you will get paid while you train to be one of the best.
Becoming a traffic flagger is a good choice whether you're just starting out or you're changing careers. There are several careers that transfer well to Traffic Plan jobs.
FORMER POLICE OFFICERS
Police officers protect citizens by preventing crime, enforcing laws, apprehending suspects, and monitoring traffic. We employ police officers who uphold the values of protecting the public as well as share the Traffic Plan core values that appreciate the integrity of diversity and inclusion.
MILITARY
Military personnel who did not choose to re-enlist to active duty, or who are currently serving in the Reserve, fit in very well in the Traffic Plan family. These men and women have a passion for serving the public, and they handle weather elements and the value of safety precautions well. They are also respectful and assertive in crisis situations.
CONSTRUCTION TRADE
Traffic Plan has full-time positions available year-round, and since individuals in construction often temporarily discontinue their work during off-season months a Traffic Plan job is a perfect match. Those in the construction trade are also skilled at braving all weather elements and may benefit from paid premiums on health insurance.
There is a very clear career path that traffic flaggers can benefit from at Traffic Plan. When employees prove to be reliable and hardworking, with a good attitude, they are often promoted quickly.
TRAFFIC CONTROL TECHNICIAN (AKA FLAGGER)
Responsible for working with a crew to protect our customers and the general public on roads and around construction sites. You will be trained in general safety and qualified as an ATSSA-certified flagger. This is a union position.
CREW CHIEF
Responsible for setting up each job and directing Technicians. You will work with customers and Supervisors to ensure a safe work zone and will be responsible for submitting time sheets for your crew. You may use a company van for your daily commute. This is a union position.
TEAM SUPPORT SPECIALIST
Responsible for the monitoring of field crews to ensure compliance with MUTCD, ATSSA, DOT specifications, including company policies and procedures. You will also provide breaks to flagging crews and act as a liaison between crews and Supervisors. You may use a company pickup truck for commuting and work assignments.
SUPERVISOR
Responsible for the daily management of flagging crews, customer interactions, site visits, equipment maintenance, toolbox safety talks, training, incident management, and reporting. You will be trained with Traffic Control Coordinator, Publication 213, or ATSSA Intermediate certifications. You may use a company pickup truck for commuting and work assignments.
YARD SUPERVISOR
Responsible for same duties as Supervisors, but also managing all aspects of the local field office, including equipment ordering, inventory control, and vehicle preventive maintenance programs. You may use a company pickup truck for commuting and work assignments.
Our human resources team is always available to discuss a Traffic Plan career path. To learn more about our current opportunities, click here.